As a child, Mariah Green had a love of paleontology: she always carried around her favorite red Tyrannosaurus rex plush toy, read books about prehistoric life, watched movies such as Jurassic Park and made many trips to the Field Museum of Natural History in Chicago. She moved to Boulder in the fall of 2019 for the CU Museum of Natural History's graduate program in museum and field studies, and due to COVID-19 restrictions and quarantine, spent part of spring and the summer learning how to produce podcasts, as well as advancing her own paleontology research.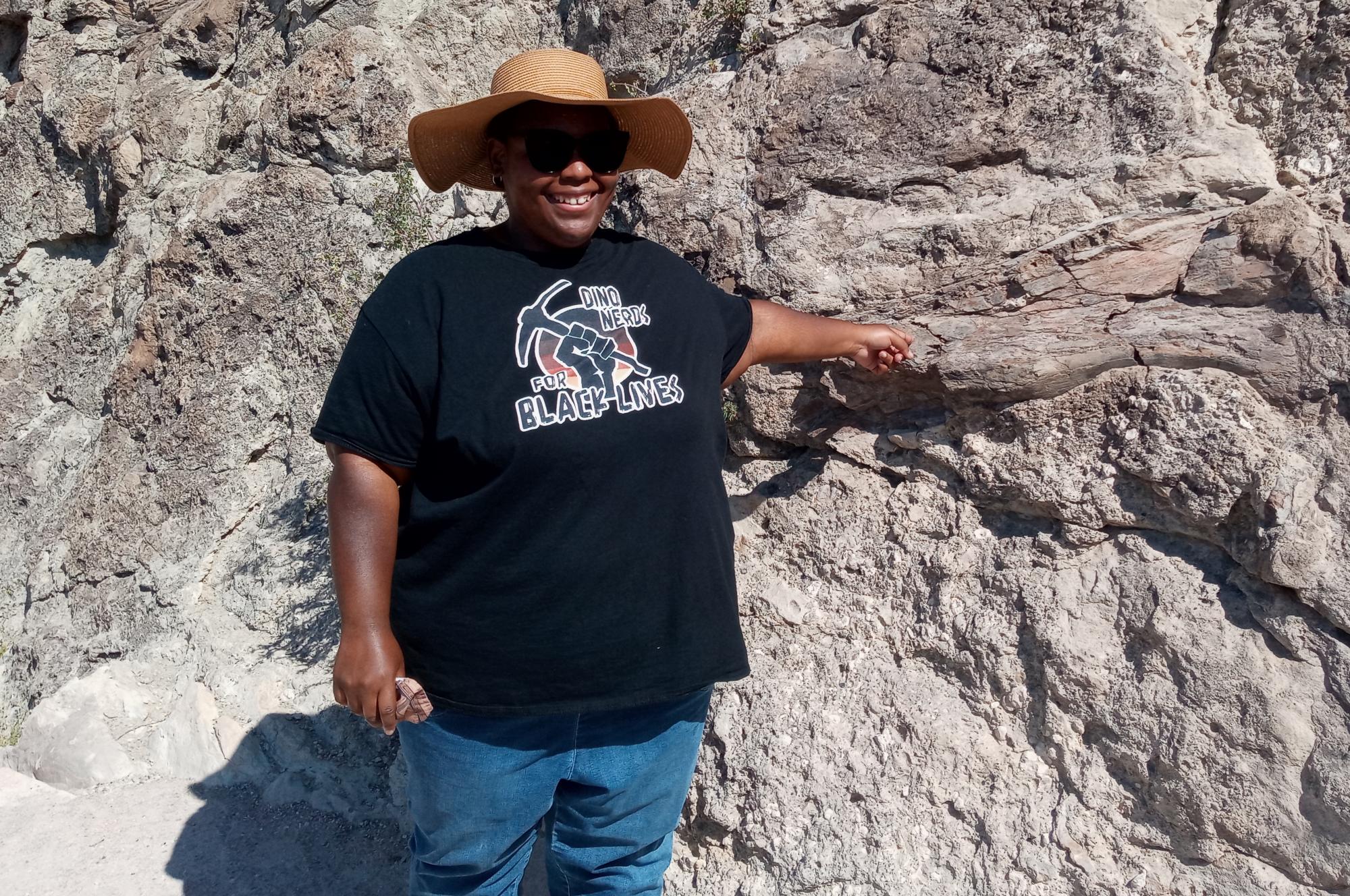 Last spring, the CU Museum of Natural History, which has been a serving the Boulder community and campus for more than 100 years, needed to suspend in-person visits through the fall semester due to COVID-19 restrictions. Staff and graduate student interns stayed busy, refocusing and pivoting to provide more programs and exhibitions online on the Museum From Home page. Another project, a new series of podcasts that Green helped produce called Museum Unlocked, debuted on Sept. 21.
For Museum Unlocked episode 2, Green talked with her graduate advisor, professor Jaelyn Eberle, about her research, what it's like to be a female in the field of paleontology and Eberle's own pathway into the profession.
Green, who had never made a podcast before this summer, enjoyed working with and learning from fellow graduate students to produce them.
"My favorite part of working on this project was learning more about all of curators that we interviewed. It was amazing to learn about their interests in research, but also see the 'everyday people' side of them as well, like how they balance work and family life," said Green. "Learning about Dr. Eberle's path in paleontology and how similar it was to my own—with us both becoming interested in fossils and prehistoric life at a young age, having support from our family, with people supporting our passion/interests in paleontology—really hit home for me." 
"It was inspiring when Dr. Eberle talked about not listening to naysayers when trying to pursue a career in paleontology and her advice for getting more women and people of color into the sciences and paleontology," Green added. "I learned in general, that there are so many opportunities for me in paleontology and that the sky's the limit to fulfill my dreams of having a career in a museum setting while studying vertebrate paleontology."
Green hopes to become a laboratory collections manager in vertebrate paleontology after earning her master's degree at CU Boulder.
Museum Unlocked podcasts are available on Apple Podcasts, Google Podcasts, Spotify, Stitcher and Soundcloud.